It's easy to focus on what's not working in education–that's the norm. But as we head into this new school year, it's important not to lose sight of everything that is on track, and to reflect on the incredible progress that's been made in the last two years.
1. Evidence-based practices are the norm, and more research is coming.
While "guess and check" is a solid strategy for certain math problems, it is not an ideal way to educate children. Luckily, educators have more resources than ever to evaluate the efficacy of the content they put in front of students. There is also tons of research coming out on the best methods to provide support to struggling students, with more studies on promising interventions like high-impact tutoring currently in the works. Learn more about new research to identify effective math tutoring designs for underrepresented students.

2. There's a spotlight on the teaching profession.
People are paying attention to teachers and K-12 education in a way they simply haven't before. Whether there is, or isn't a shortage is up for debate, but districts are feeling the need to incentivize new teachers to join the profession, and existing ones to stay. This is giving teachers more bargaining power and should lead to improved conditions not just for them, but for their students as well.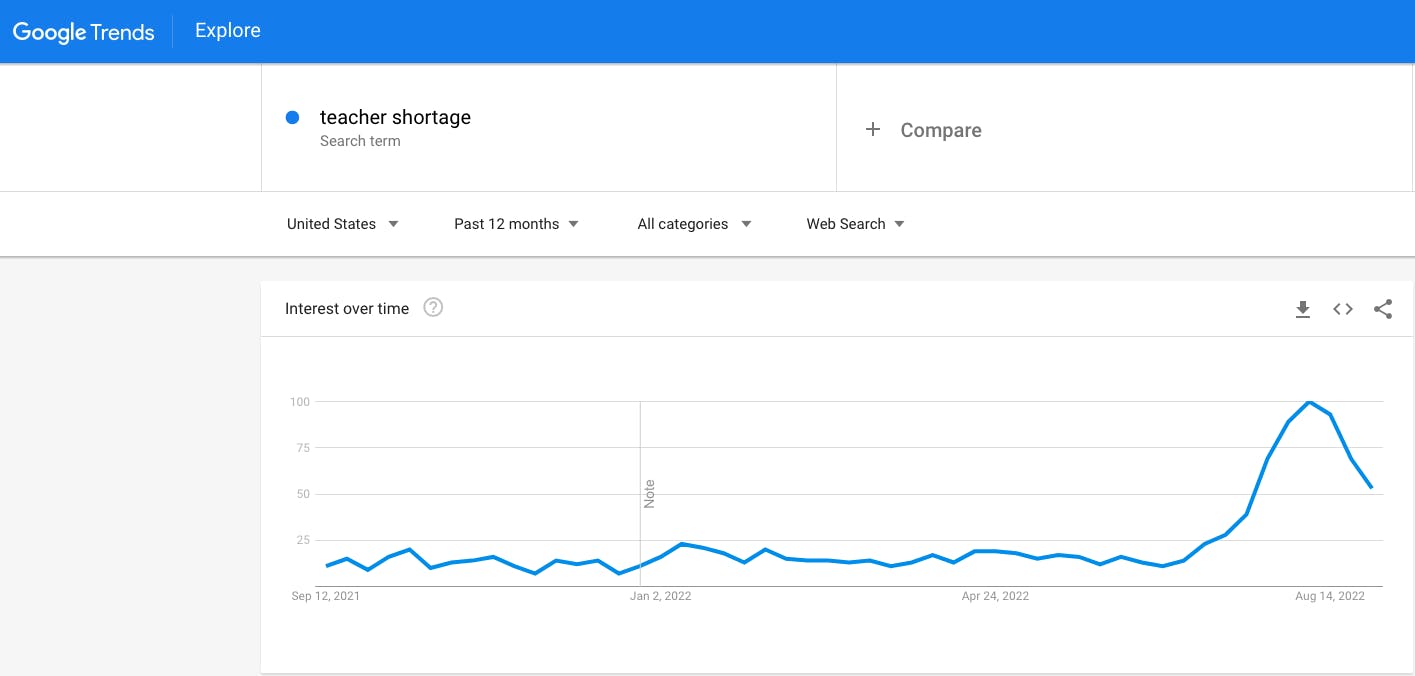 (Source: Google Trends)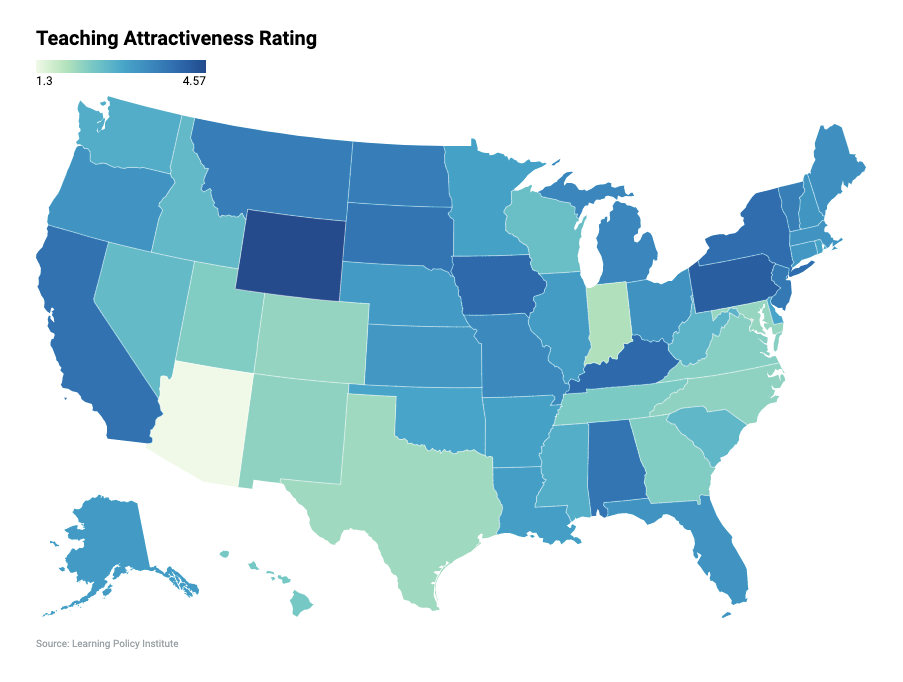 (Source: Learning Policy Institute)
3. There's unprecedented social-emotional support for students.
The pandemic highlighted for many (mostly non-educators) that school isn't just about academic development, but the social and emotional development of students as well. With this improved awareness came an increase in resources providing unprecedented access to mental health services for students.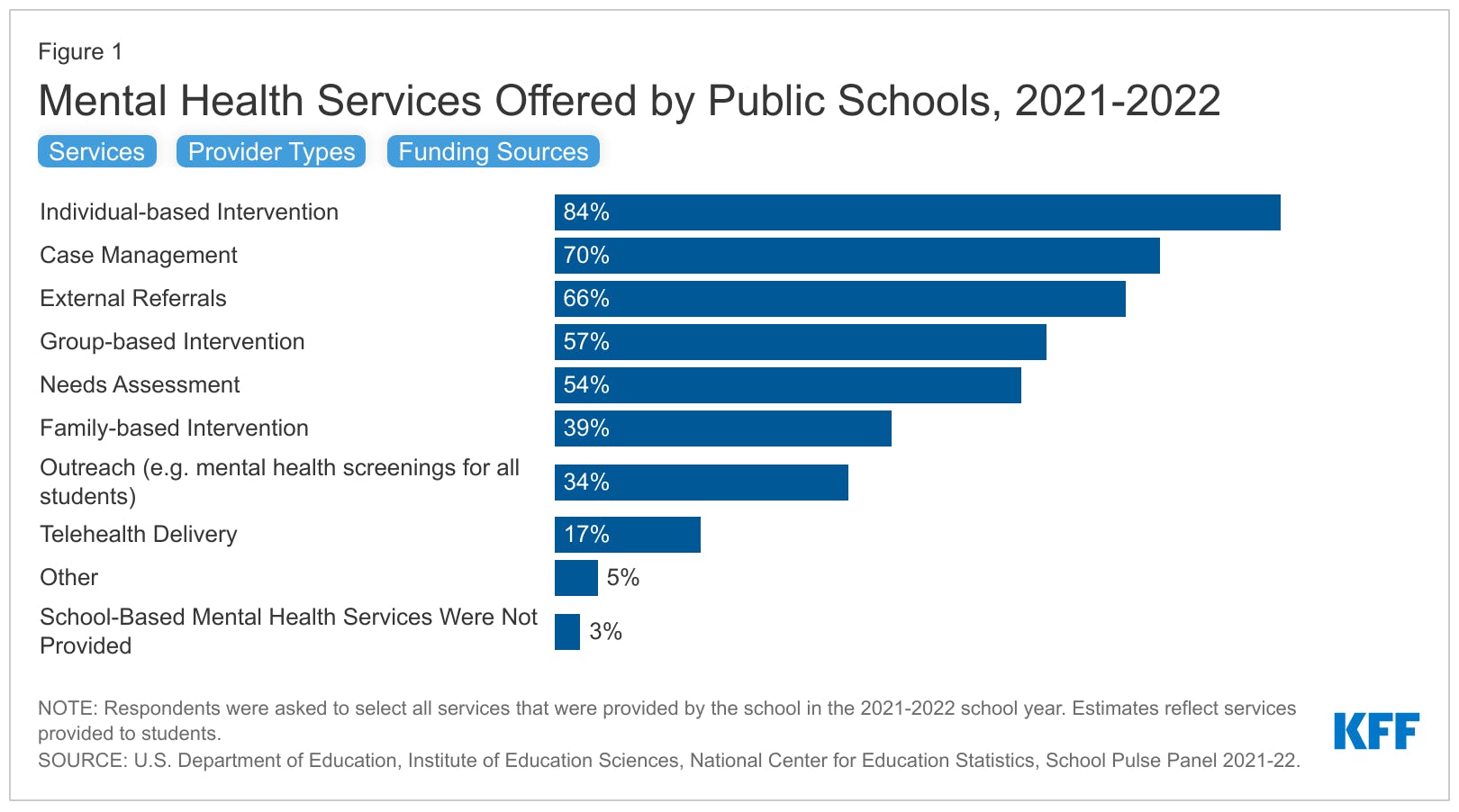 (Source: Kaiser Family Foundation)
4. Elementary students are recovering from reading gaps faster than expected.
Despite the recent NAEP scores showing significant learning loss, there is promising evidence that elementary students are recovering faster than their older peers. This is essential, as it predicts younger students will be back on track within three years, and proves that targeted efforts can overcome the challenges of the past.
5. Higher education and K-12 are partnering to address the teacher pipeline while also addressing lost learning time.
Higher education and K-12 are working more closely together than ever before to create innovative solutions. So-called "TA to BA" programs are gaining traction to help fill the teacher pipeline, and undergraduate education programs, like Grand Valley State University's K-12 Connect are offering tutoring directly to K-12 students in their communities. Innovative solutions and partnerships (another example is George Mason University and EduTutorVA) are becoming more common and will yield tremendous outcomes for younger kids.
6. Experts and districts are rethinking the best ways to use time in a school day.
Even the use of time is on the table as districts and experts attempt to not just overcome the effects of the pandemic, but build a better, more equitable K-12 system. State departments of education are providing grants specifically to "reimagine the use of time" in order to provide a more personalized learning experience for students. Researchers at ASU's Next Education Workforce are testing innovative staffing models for the same reason. This is a unique opportunity to come together to solve long-standing issues within our education systems.


(Source: Next Education Workforce, Arizona State University's Mary Lou Fulton Teachers College)

7. There's more funding than ever.
As mentioned earlier, there is a bigger spotlight on K-12 education than ever before. The federal government has provided historic levels of funding allowing districts to act on issues facing their schools in ways they've never been able to. While this increase in funding is temporary, the novel solutions that educators will take from this time are not.
8. Technology and Internet access are pervasive.
The first step many schools took when the pandemic hit was to implement a 1:1 technology program (each student received either a Chromebook or tablet) and many Internet service providers expanded broadband access to meet the needs of millions of Americans. This increased access to technology opens the door to innovative new models of educating students, particularly those who've historically been underserved. 

9. COVID-19 school closures are a thing of the past…Hopefully. 
We don't want to jinx this, but the data seems to indicate that we're past COVID-19 school closures. Educators did their best to continue teaching throughout the closures, but a full year of in-person instruction would be universally welcome.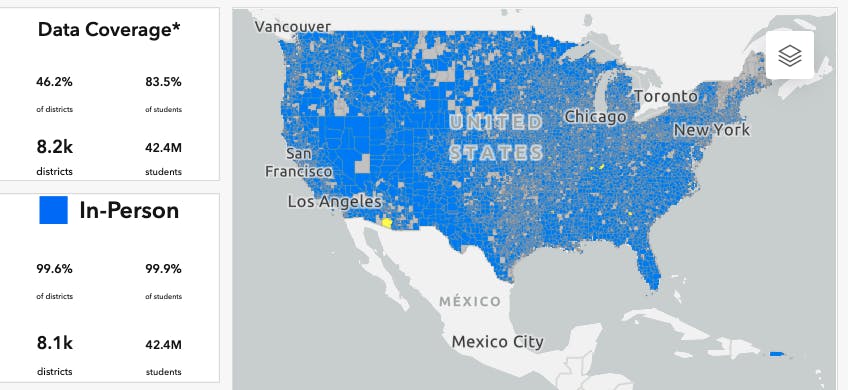 (Source: US Department of Education)
10. The focus is on people-powered, technology-enabled supports. 
Last but certainly not least, if it wasn't clear before, it's certainly evident now: people are the change-makers in education. According to a report in 2021, "98% of surveyed educators warned that—especially after the pandemic—the current discussion is too focused on the technology itself," adding that "our expert interviews stress that technology's biggest impact on personalized learning comes when it allows humans and students to connect in a human way." Though computerized interventions serve a purpose, they are often only as effective as the human implementing them. Research continues to prove that individualized support and mentorship through high-impact tutoring is the most effective way to help students. 
As educators, our "hope springs eternal."
There are plenty of reasons to be excited for the 2022-23 school year and beyond! K-12 education is experiencing a much-needed technological and ideological transformation, creating hope for a more equitable system in the not-so-distant future.